We had a great time this morning at the Freedom Festival. Amazingly we sat through the printing press presentations. We saw a guttenburg press print a Declaration of Independence, saw a replica of the 1700's press like Benjamin Franklin made, that would have been used to print the Declaration of Independence, then we got to sign a copy of the Declaration of Independence!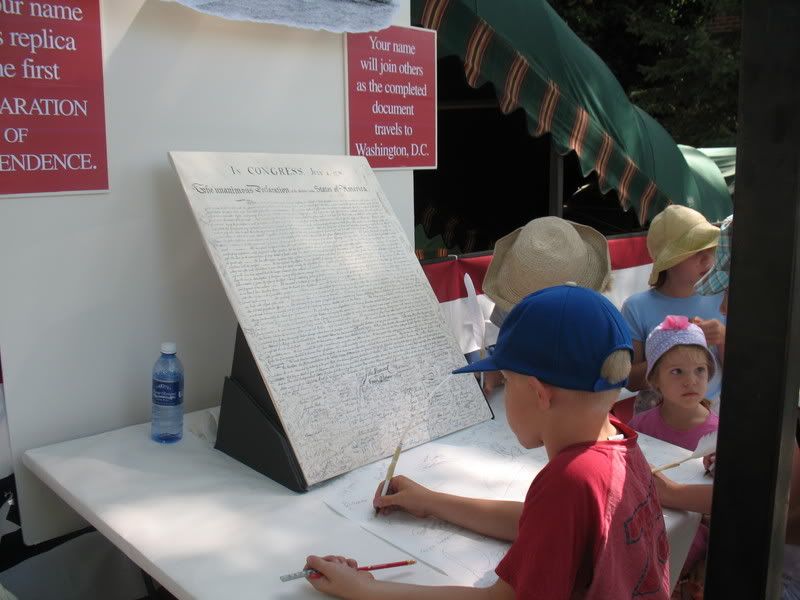 There was a Celebration of jamestown living museum. Raymond loved the weapons guy, and Natalie stuck by the basket woman for one hour. Both of these situations made me very glad that we came today, when it would be less busy. All of hte children enjoyed the presentations given by an ancestor of pocahantas. Here are Natalie, Becca, Kalani and Lydia with her.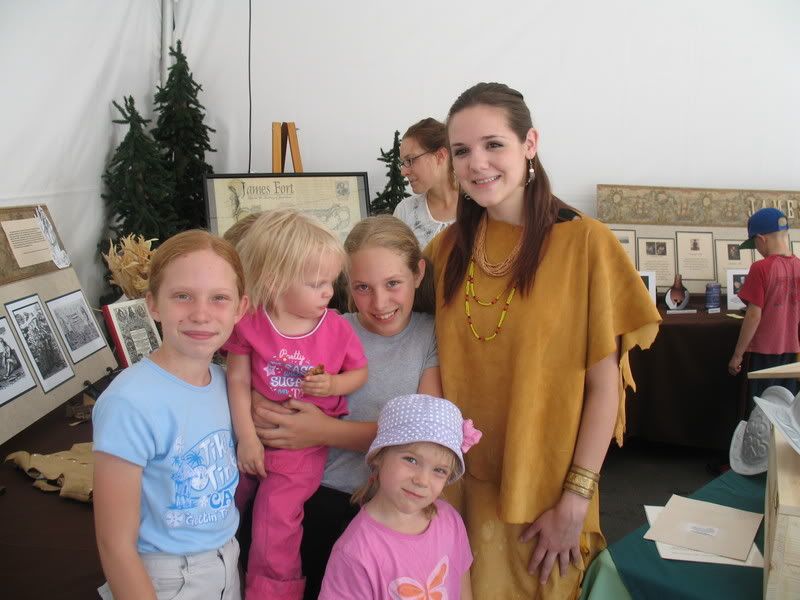 Here is Ben in his Jamestown era hat making a carrot covered face...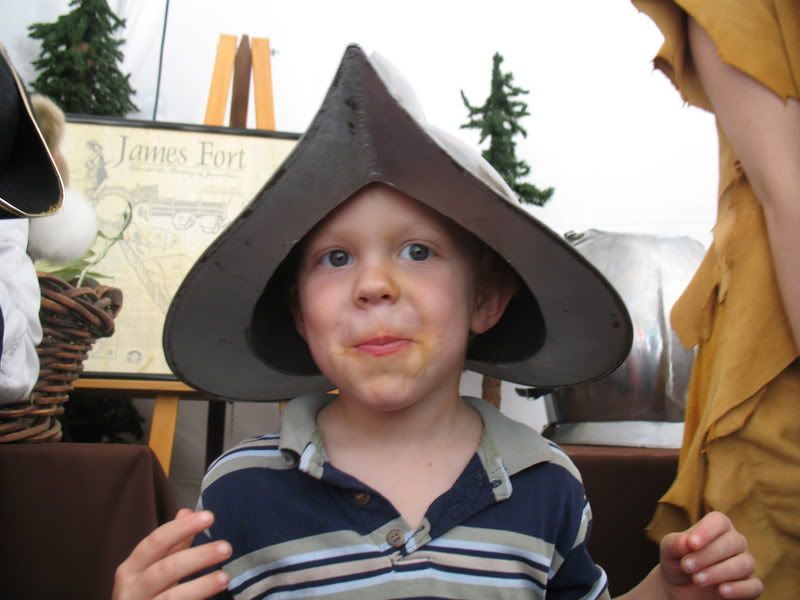 This is what the babies loved best (when they were DONE with everything else)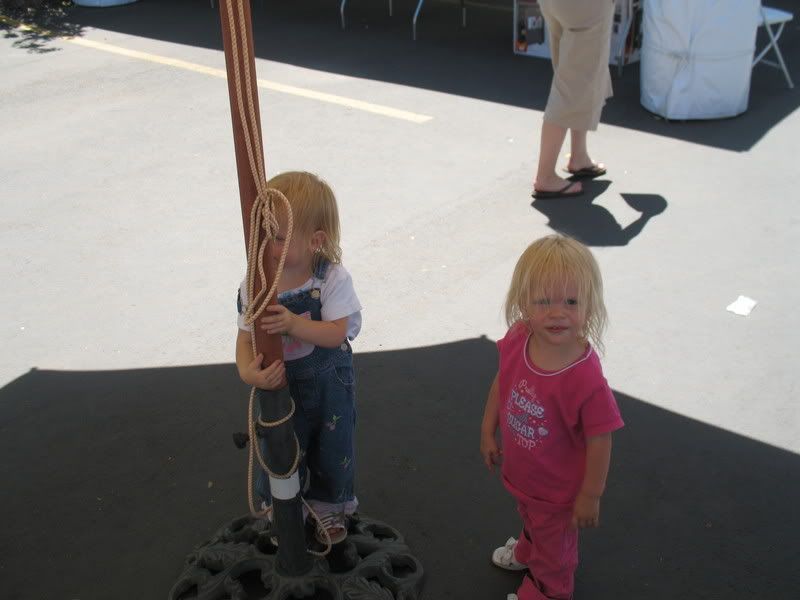 It was strategically placed for me, because I was within 10 feet of the Pocahontas presentation (which Raymond listened to 3-4 times) and next to the music stage, where Kalani, Natalie and Lydia sat listening to fiddlers and patriotic music.